⭐⭐⭐⭐⭐
"The diaper rash began to disappear in 24 hours and was gone completely in 72 hours. I really don't know what we would have done without this product and it's something we will ALWAYS keep on hand just Incase. Thediaper rashhas not returned since we have been using this product. Amazing!"
Heal your baby's diaper rash in just 3-days naturally
Our baby body butter is the safe, natural 3 day diaper rash treatment to help you treat your baby's diaper rash or your money back. 
My baby had recurrent diaper rashes for the first three months of his life! I was in and out of the ER, urgent care and pediatricians office hoping for a solution, an answer and reason for his recurrent diaper rashes.
I tried the available treatments on the market, the butt paste, triple paste, grandma El's, A&D, Vaseline, and nothing was working. 
I even used burnt cornstarch on his rash!
I noticed that some of those treatments made his bottom look more raw and his rash more angry.
I even switched diapers, but the rash would go away for a day and come back again.
When I was trying all those products, I was wondering why his skin was getting worse...
Did you know that most of the products marketed to our baby's are loaded with ingredients that can be harmful to our baby's skin and bodies?
In a 2009 report, the Campaign for Safe Cosmetics (CSC) found that more than 60% of the products tested for children, including, bath soaps, lotions, shampoos, and other skin care products contained carcinogenic chemicals.
Popular, leading brands have admitted to having formaldehyde releasing compounds in their baby products. 
Of the tons of harmful ingredients, here are some you'll find your baby's daily products:
Fragrance, which is composed of over 3,000+ chemicals, some of which are linked to problems with the reproductive system, endocrine system, cancer, allergies and sensitivities.
Talc, a naturally occurring mineral that may be contaminated with asbestos. Asbestos is known as a carcinogen. 
Phenoxyethanol, a preservative used to prevent bacteria and mold contamination in skincare products, has been found to be harmful to infants. This preservative can cause life threatening reactions, irritate eczema, may induce nausea, vomiting and depress the nervous system.
What's disturbing is that these ingredients are in the baby lotions, powders, creams, shampoo, and body washes we use on our babies, daily.
After being frustrated with what was available on the market, I decided to create my own solution.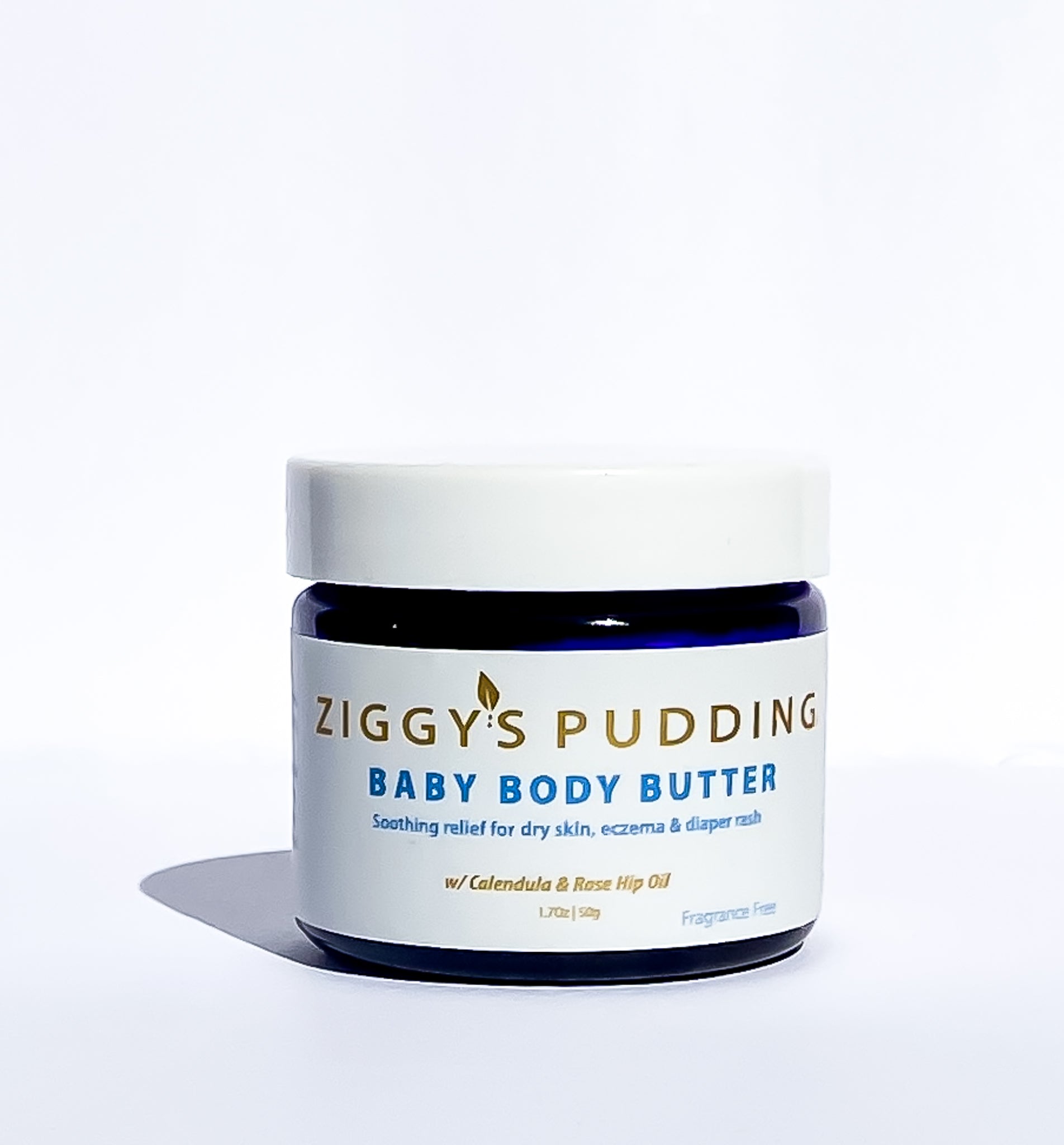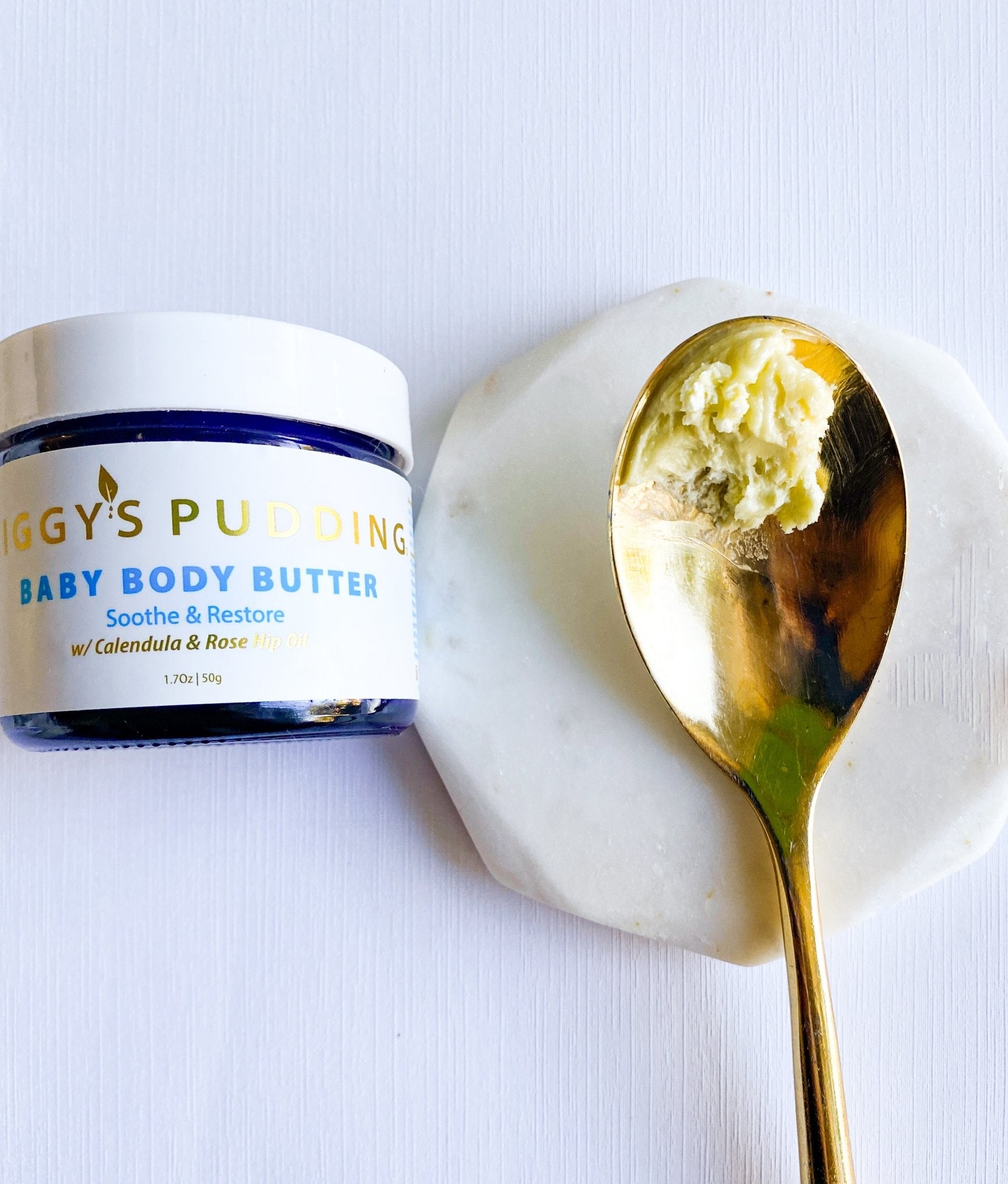 Baby Body Butter
Regular price
Sale price
$15.00 USD
Unit price
per
Sale
Sold out
Share
View full details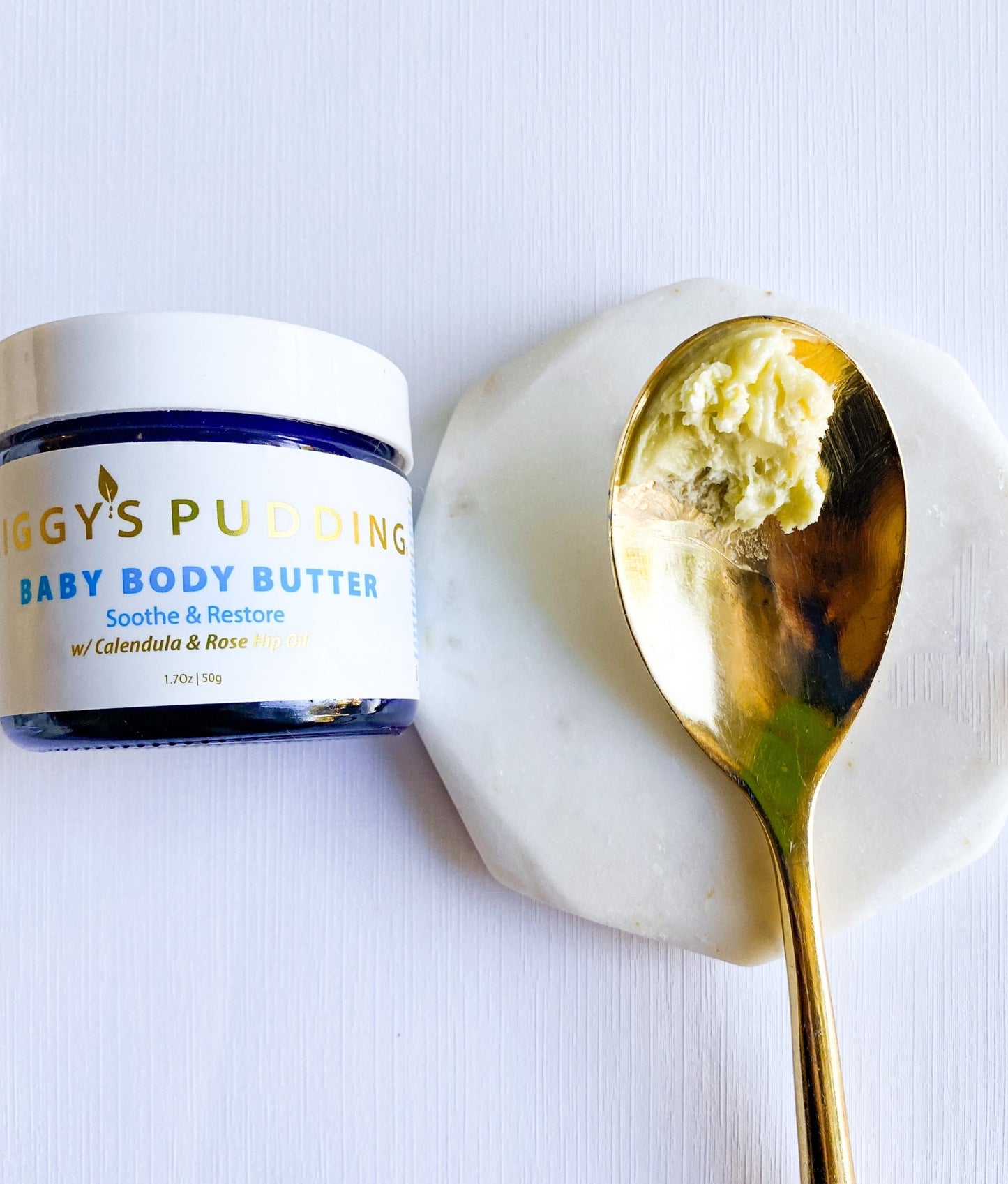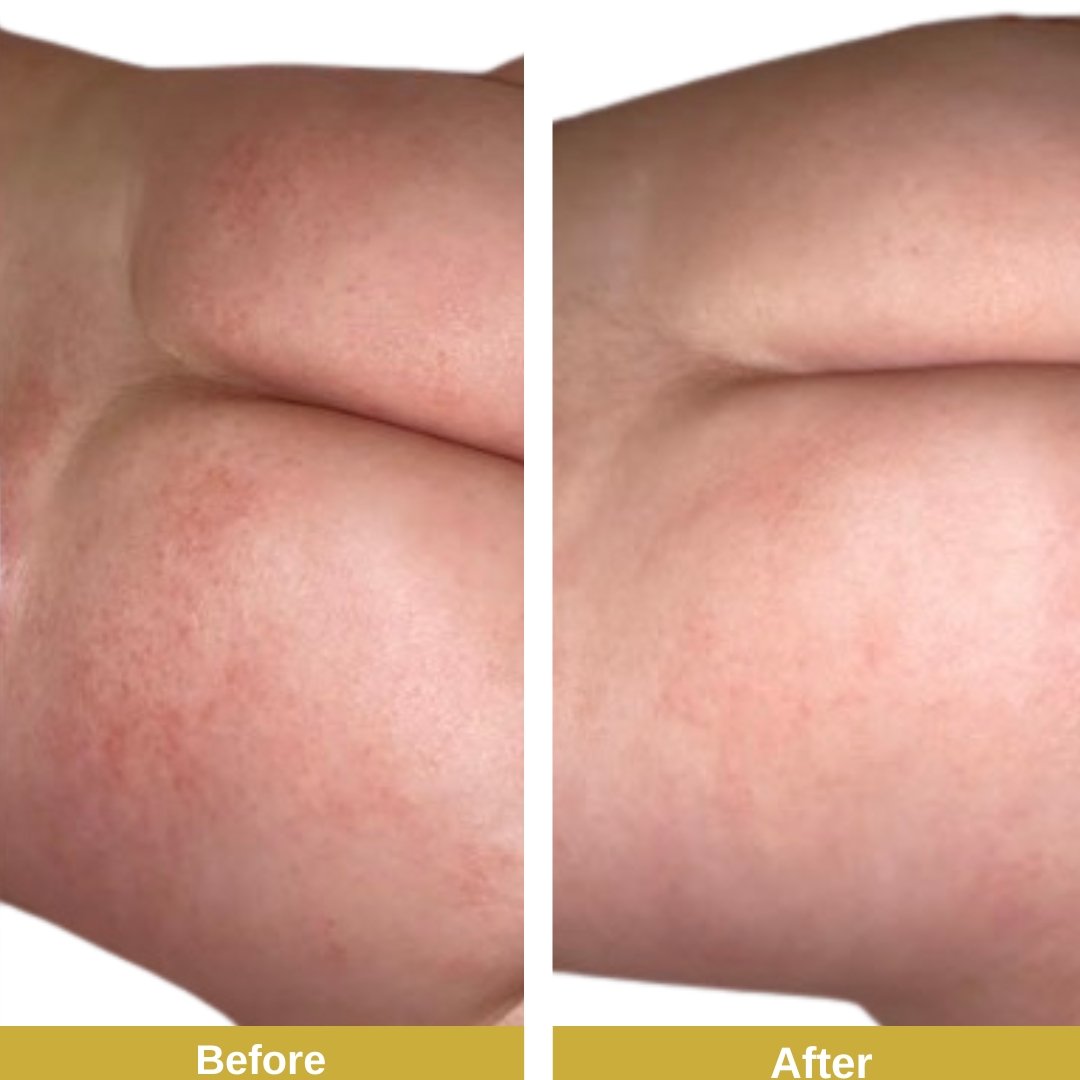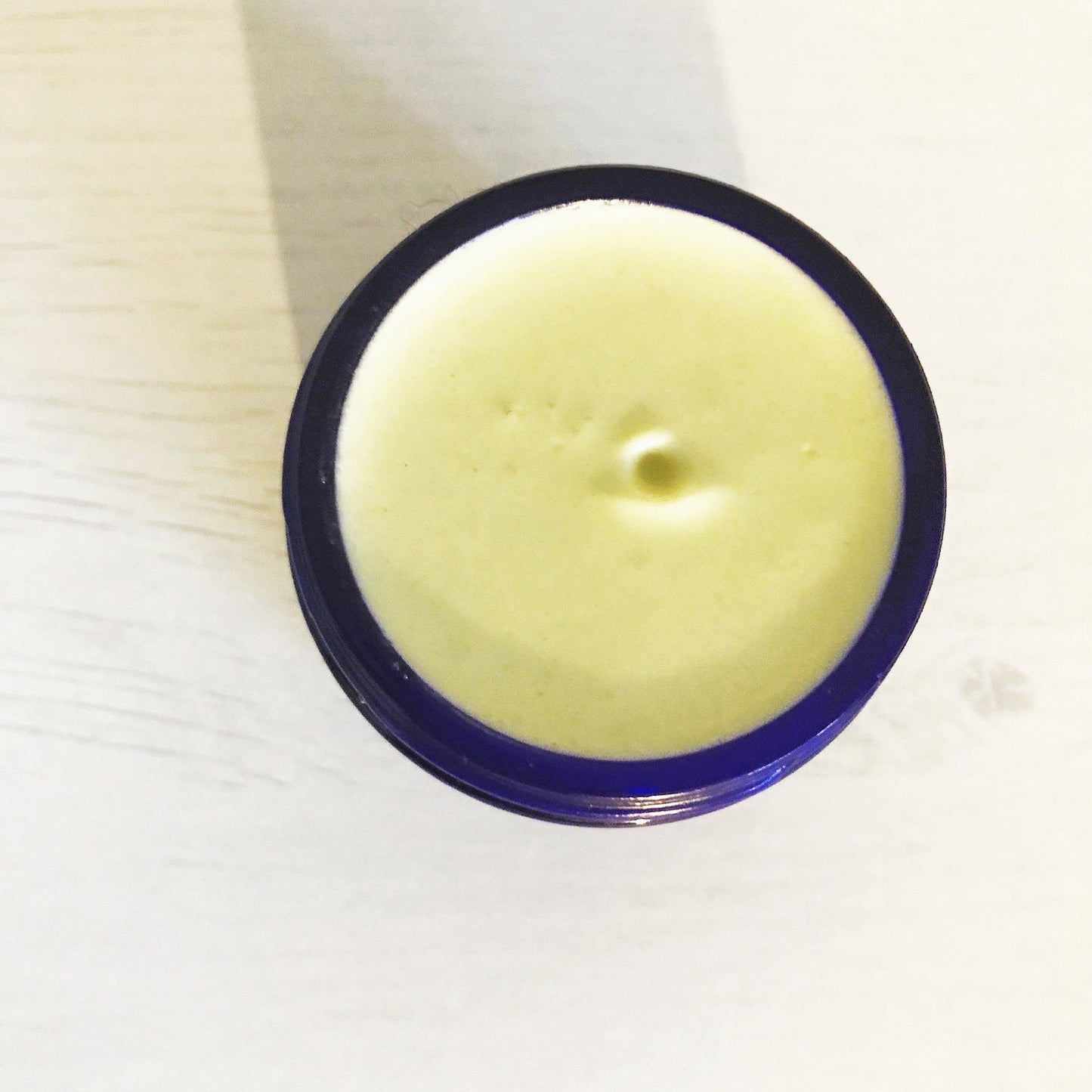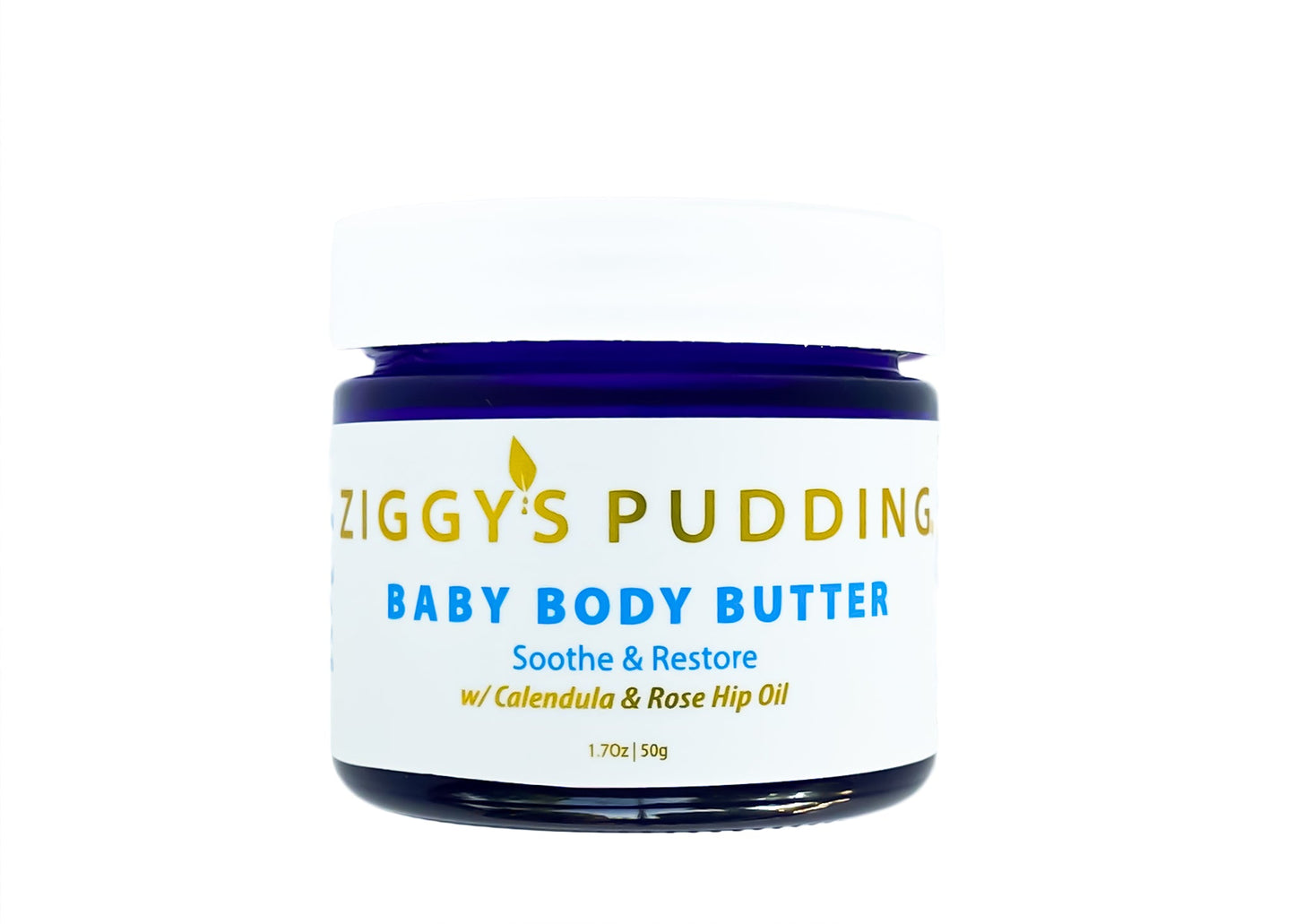 Our baby body butter is the multi-purpose treatment for soothing diaper rashes quickly and preventing new ones. It's made of 90% organic ingredients, and goes to work right away to relieve diaper rash.
Noticeable difference in 2 days!
⭐⭐⭐⭐⭐
"Amazing, I am going to order another jar, in just a few days, her skin feels so much smoother!"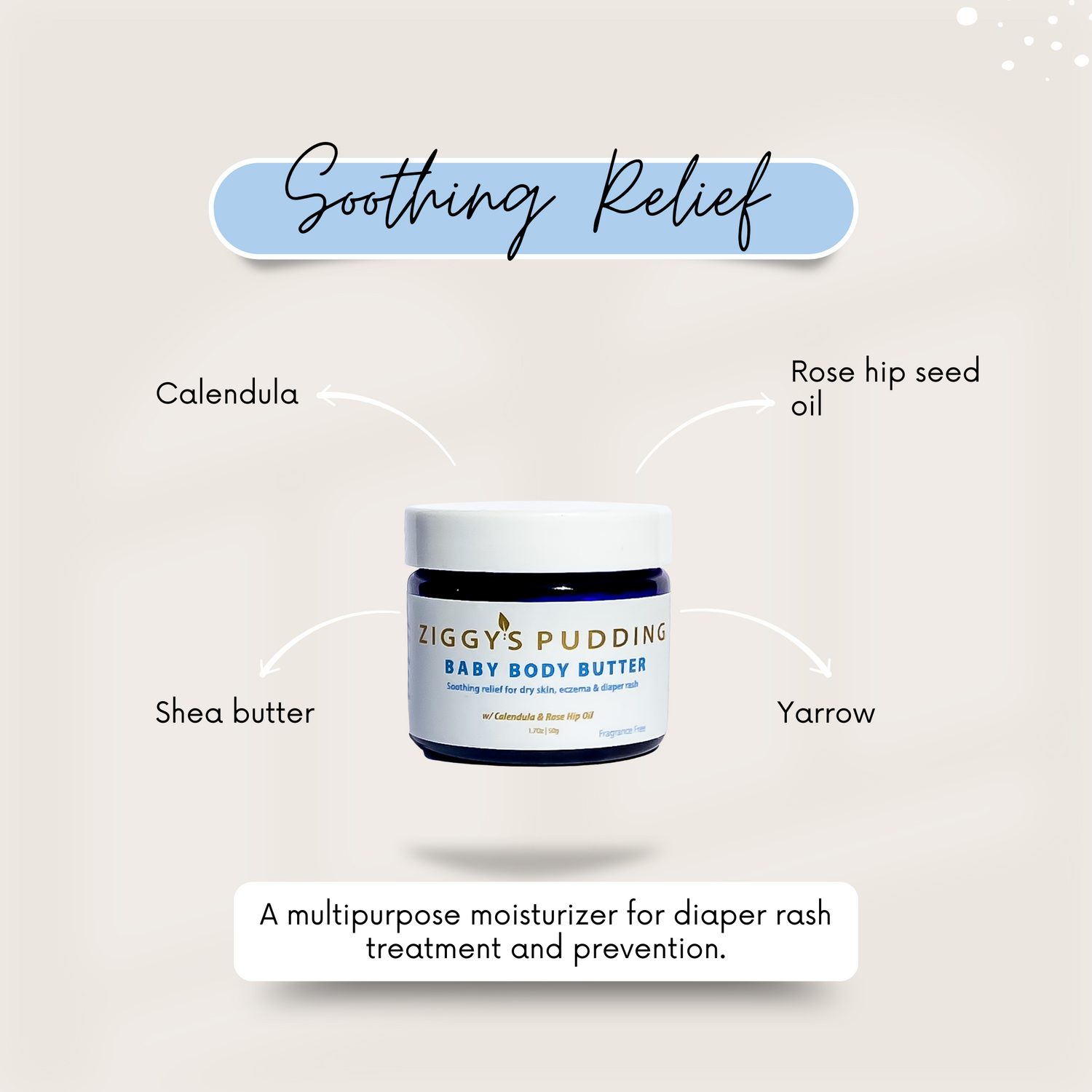 Key ingredients:
Calendula: has anti-inflammatory properties that are perfect for wound healing, diaper rash and other skin irritations.
Rosehip seed oil: has potent phenols that have anti-microbial, & anti-inflammatory properties and is excellent for restoring skin.
Organic raw shea butter: It's healing and anti-inflammatory properties make it an excellent base in our body butter for diaper rash.  
Yarrow: has anti-inflammatory & anti-septic properties, making it great for reducing redness and infection on the skin.
BUY NOW
Real Customers, Real Results
90% reported the diaper rash was completely gone in 3 days.
95% saw improvement in their baby's diaper rash in 3 days.
95% said the redness decreased after using the baby body butter for 1 day.
97% reported that the diaper rash was completely gone in 1 week.
BUY IT NOW
Frequently Asked Questions
What if I am not satisfied?

We offer a hassel free, money back guarentee. If you are not satified with our baby body butter, just let us know and we will quickly process a refund. We do not want you to send the product back after opening, just contact us and get your money back. See our refund policy here.

Refunds

Does this really work?

We have surveyed our customers, and 97% of them admit that the diaper rash was gone in 1 week. We also formulate our baby body butter with ingredients proven to help with irritation, inflammation and wound healing. See our reviews here.

Baby Body Butter reviews

I already have a product for diaper rash...

Have you checked to make sure the ingredients in that product is safe for your baby? Remember, what you put on your baby's skin especially if the skin is broken down, like in the case of diaper rashes, can get into their body. With so many recalls, and scary ingredients makerted to babies, we want you to have a safe and effective alternative to quickly treat your baby's diaper rash.

Ingredients & Benefits
If you are you ready to stop wasting ⌛time and🤑money, then click the link below to treat your baby's diaper rash in 3 days with a safe, effective solution.